Our aim is to provide you and your business with a set of software tools that are simple to use, provide accurate information when you need it, and in a format that suits you (PDF,XL and others).
Our systems are tailored to our clients business needs, current and future.We pride ourselves on ensuring that the solutions we put in place continue to add value to your business .
We focus primarily on labour intensive agri-businesses in Africa and Australia. Our areas of expertise are in labour management, productivity and efficiency. We also have solutions to help you manage your Packhouse/Warehouse Intake, Despatch and Qualitity Control processes. These solutions could also be applied to many other business functions i.e. HR, Payroll, GIS Mapping and more.
Using the latest technology, we create simple solutions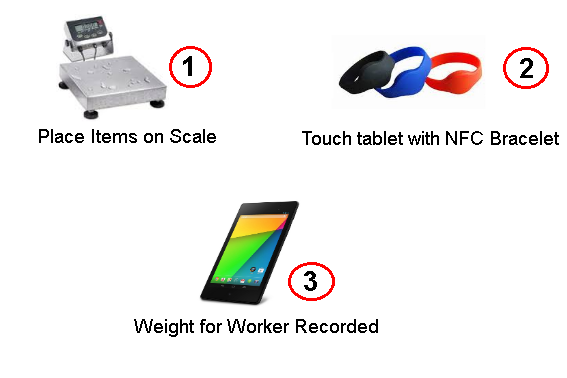 Combine this with the following following scenario for example.
A farming company consisting of multiple sites producing a number of different commodities. Each farm employs around 100 to 200 staff, both seasonal and permanent. These staff members perform different tasks throughout the day in different locations on each farm. Now imagine how you would capture this information so that you could;
Pay your workers.
Report on how much your various operations cost you on each Farm or Field.
Report on yields by commodity/grade for Farms or Fields.
<![endif]>Have real time reports on volume/weight and quality of each commodity you produced on each Farm or Field so that you could provide your customers with up to date information on your stock levels.
Etc.....
We have solutions that can do this and more....